Hire an Esquire's Fit Score Assessment
We predict the candidates most likely to succeed in your role and work environment with proven methods developed from Industrial-Organizational Psychology and Legal Industry Research with: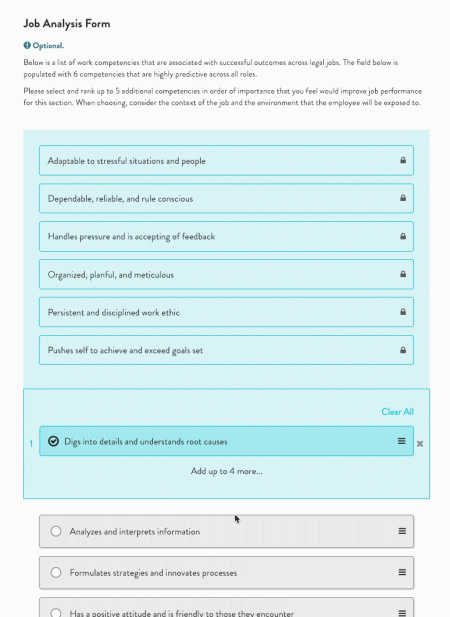 Completed by law firms when posting jobs to identify hard and soft skills important to the role.
Completed by candidates to assess their soft skills and cross-referenced against data from professional references, structured interviews, and client feedback.
A snapshot of a candidate's fit for a role from our proprietary analysis of the job requirements against the candidate's hard and soft skills— weighted against the 10,000+ other candidates in the Hire an Esquire network.